Best ERPs for Shopify in 2023


Are you in the market for the best Shopify ERP system for your growing online store? . Perhaps, you operate an apparel retail business and are looking for the best apparel ERP for your business. Read on because this post is for you. 
Shopify is undoubtedly one of the best e-commerce platforms for entrepreneurs looking to set up a storefront online. But it has its limitations, which you will start to see as your business begins to expand. 
So how can you handle the expansion without disrupting your operations? Simply by adopting an ERP Shopify Integration system. 
These systems let you manage every aspect of your business, including order fulfillment, logistics, vendor management, warehousing, and many more. 
In this post, we will be reviewing some of the best multichannel ERPs for Shopify. Stick around!
How to Choose the Best ERP Shopify Integration for Your Business
Your choice of an ERP Shopify system can influence the success – albeit the failure – of your business. So, it makes sense to carefully choose the solution that best fits your needs. 
This then begs the question: how do you know the ERP that is right for your Shopify apparel business? 
While there are no hard and fast rules for picking the right ERP for your business, checking for certain key features in the solution you are looking to use will definitely help. 
That being said, here are some key features to check for in whatever Shopify ERP Integration system you have your eyes on: 
Ease of use: An ERP system with a steep learning curve won't do you any good. It will take you a long time to get a hang of it. And training your team on it can be a nightmarish experience. So you are better off going for one that is friendly. 

Comes with a

Warehouse Management

module: You will want a Shopify ERP program that lets you monitor stock as they come in and leave your warehouses. 

Supports seamless order fulfillment: What's the point of using a system that won't let you fulfill your customers' orders without hiccups? 

Pocket-friendly: Cost is another variable to factor in when looking to choose the best system for your business. Ensure that the cost of procuring the system, running it, and purchasing additional add-ons (if needed) is within your budget. 

Scalable: As your online store on Shopify starts to expand, you will want a solution that can expand with it, thus saving you the trouble of looking for a replacement. 
Why Do You Need a Shopify ERP Integration System?
There are a lot of benefits to using an ERP solution for your business. Some of them are as follows: 
Enhanced Efficiency and Productivity
One of the primary benefits of an ERP system is the ability to streamline business processes and improve operational efficiency.
As such, leveraging the immense power of an ERP boosts operational efficiency and reduces bottlenecks in your processes. 
This leads to smoother workflows, faster decision-making, and increased productivity across the organization.
Improved Data Accuracy and Reporting
Using the best ERP integration solution for your business also helps to maintain data accuracy and reporting. 
This is because an ERP system centralizes data storage and automates data entry, reducing the risk of errors and ensuring data integrity.
Moreover, ERP systems provide robust reporting and analytics capabilities, allowing you to gain actionable insights and make data-driven decisions promptly.
Enhanced Collaboration and Communication
Efficient communication and collaboration are vital for the success of any organization. An ERP system facilitates seamless collaboration among departments, teams, and stakeholders. With a shared database and real-time updates, employees can access accurate information, communicate effectively, and work together on projects more efficiently.
This fosters cross-functional collaboration and breaks down silos, leading to improved teamwork and overall organizational synergy.
Streamlined Supply Chain Management
For businesses involved in manufacturing, distribution, or retail, an ERP system plays a crucial role in optimizing supply chain management. From procurement and inventory management to production planning and order fulfillment, an ERP system provides end-to-end visibility into the entire supply chain.
This enables businesses to streamline processes, reduce lead times, optimize inventory levels, and enhance customer satisfaction through timely delivery of products or services.
Enhanced Customer Relationship Management
A satisfied customer is the cornerstone of a successful business. An ERP system often includes a Customer Relationship Management (CRM) module that allows organizations to manage customer interactions more effectively.
By capturing customer data, tracking sales activities, and automating marketing campaigns, businesses can personalize customer experiences, build stronger relationships, and improve customer retention rates.
Additionally, integrated CRM systems enable sales and service teams to access customer information, order history, and service requests, ensuring consistent and efficient customer support.
Scalability and Flexibility
As businesses grow and evolve, their needs change and systems must adapt accordingly. ERP systems are designed to be scalable and flexible, allowing organizations to customize and configure modules based on their specific requirements.
Whether it's adding new functionalities, integrating third-party applications, or accommodating organizational expansions, an ERP system can scale alongside the business, providing long-term value and adaptability.
Best ERP Integrations for Shopify
Let's now review some of the best e-commerce ERP integrations specially designed for retail merchants on Shopify.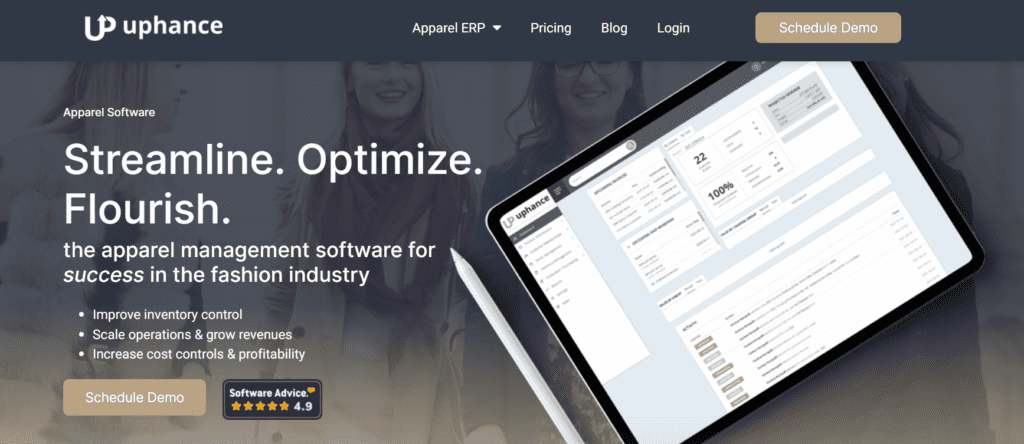 Listing Uphance first here might look biased. But it isn't and here's why: Uphance comes packed with loads of tools designed to make your life as a Shopify merchant easy.
To begin with, Uphance has a powerful inventory control and management module that lets you manage both material and finished goods inventory, ensuring a smooth supply chain.
In addition, it has a built-in order management system that allows you to manage and fulfill your customers' orders across your multiple sales channels on Shopify. This feature will help you build customer satisfaction and improve brand loyalty.
Other impressive features you will find in Uphance includes Linesheet design, Product Lifecycle Management, order return management, and many others.
Digital picking and packing 

Order shipping and fulfillment 

Advanced Reporting 

Streamlined payment 

Multi-warehousing support
Why not sign up for a free trial to take Uphance for a spin? 
NetSuite is unarguably one of the most popular B2B ERP integrations for Shopify and e-commerce generally. It's a club-based, holistic management software that can cater to virtually every aspect of your business, including human resources management. 
As you would expect, NetSuite is packed with lots of features that easily make it one of the best ERPs for Shopify. They include an accounting tool, a financial reporting tool, automated order management, and many more.
Shopify ERP Connector 

Point of sale (POS)

3PL

management 

Inventory tracking and management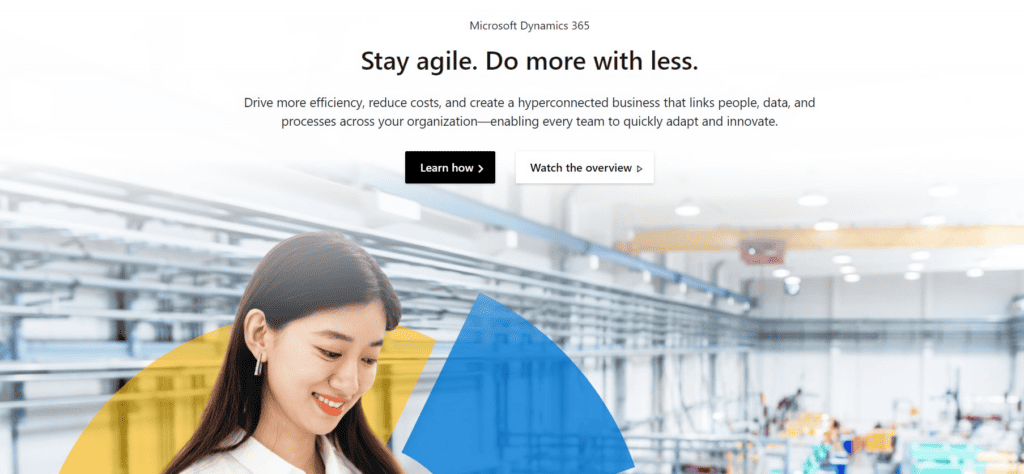 Next on our list of best ERP integrations for Shopify is Microsoft Dynamic 365. Microsoft Dynamic 365 lets you automate most of your repetitive processes, leading to better operational efficiency and more profits for your e-commerce business. 
Moreover, it has a Customer Relationship Management (CRM) module that enables you to manage communications with your customers. 
In addition, you can integrate Microsoft Dynamic across your multiple stores on Shopify and manage them all from one spot. 
It may interest you to know that Microsoft Dynamic 365 is one of the vetted Shopify ERP partners.
One-click inventory synchronization 

Seamless product import and export 

Order tracking and fulfillment 

Supply chain management module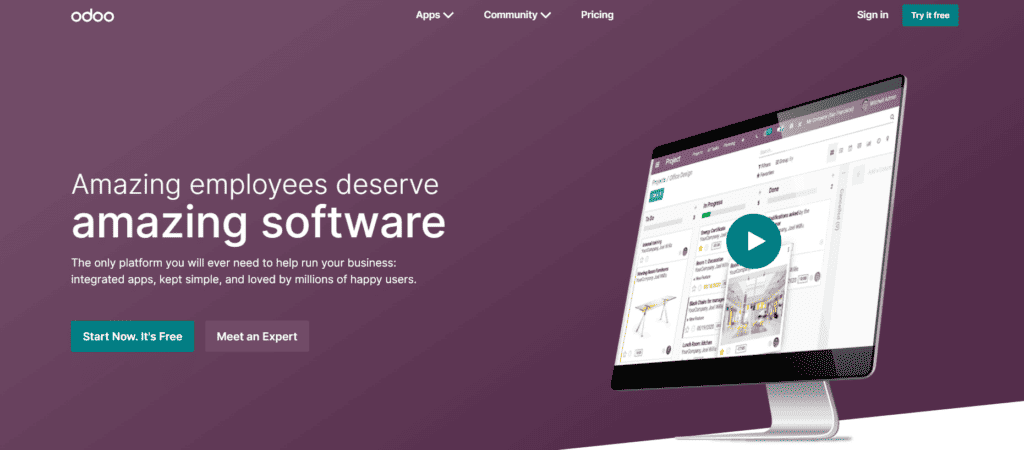 Odoo is one powerful ERP that enables you to automate literally every aspect of your online retail business. 
It comes with hundreds of additional apps you can use to advance your business operations. They include marketing, finance, sales, inventory management, and productivity apps. 
With Odoo, you can manage an unlimited number of products in your store. This makes it an ideal Shopify Plus inventory management integration solution.
Accounting and invoicing management 

Performance reporting 

Powerful analytics 

Email and social media marketing 

Customer Relationship Management 

Inventory management 

Shopify Connector

Infor is another great e-commerce ERP Integration that syncs well with Shopify. Like all the e-commerce integration solutions we've reviewed so far, Infor offers a handful of impressive features and tools. 
They include Product Lifecycle Management, Supply Chain Management, and Inventory Management modules. 
Integrating your Shopify store with Infor not only helps to reduce operational costs but also lets you control your data effectively.
Analytics and Reporting 

Marketplace integration 

CRM

Planning and scheduling

Order management
If you are just starting, using a third-party ERP solution might be cost-prohibitive, especially if you are on a shoestring budget. As such, using a native Shopify ERP app might be a better option.
They pack a lot of punch and are pocket-friendly, although they do have their limitations. That being said, here are some apps that are worth trying.

As the name suggests, Fulfil.IO is an ERP app for Shopify that makes it easy for merchants like you to manage and fulfill customers' orders across your multiple sales channels. This includes wholesale orders as well. 
What's more, it has a warehouse management module you can leverage to operate your warehouse smoothly.
Warehouse management 

Automated purchasing and procurement 

Bill of Material management

ReturnGO is an app that lets you manage customers' returns and exchange requests without breaking a sweat. This allows you to establish trust with your customers and build brand loyalty.
Product return and exchange automation 

Plug-n-play integration with 3PL providers 

Order cancellation management.
So there you have it; 7 awesome Shopify ERP solutions you just can't go wrong with. 
Ready to take Uphance for a spin? Sign up for a free trial right away.