Maximizing Productivity with a Warehouse Management System


WMS, short for Warehouse Management System, is a must-have for businesses looking to manage their warehouses better, reduce storage costs, and boost profits.
As the name suggests, WMS is a software that enables you to manage your warehouse better by automating most of your warehouse processes. For example, these software can automatically adjust inventory levels as you ship out products and receive consignments from manufacturers.
They can also track products as they move along your sales channels, automatically generate barcodes for products, and many more.
There are scores of Warehouse Management Systems on the market. This makes finding the one that best suits your business a challenge.
But don't worry, we've got you covered. In this post, we will review some of the best WMS for apparel businesses looking to take their business to another level.
Most importantly, we will share key features to look for in a WMS when looking for the right software to use. Let's get right into it.
What is a Warehouse Management System?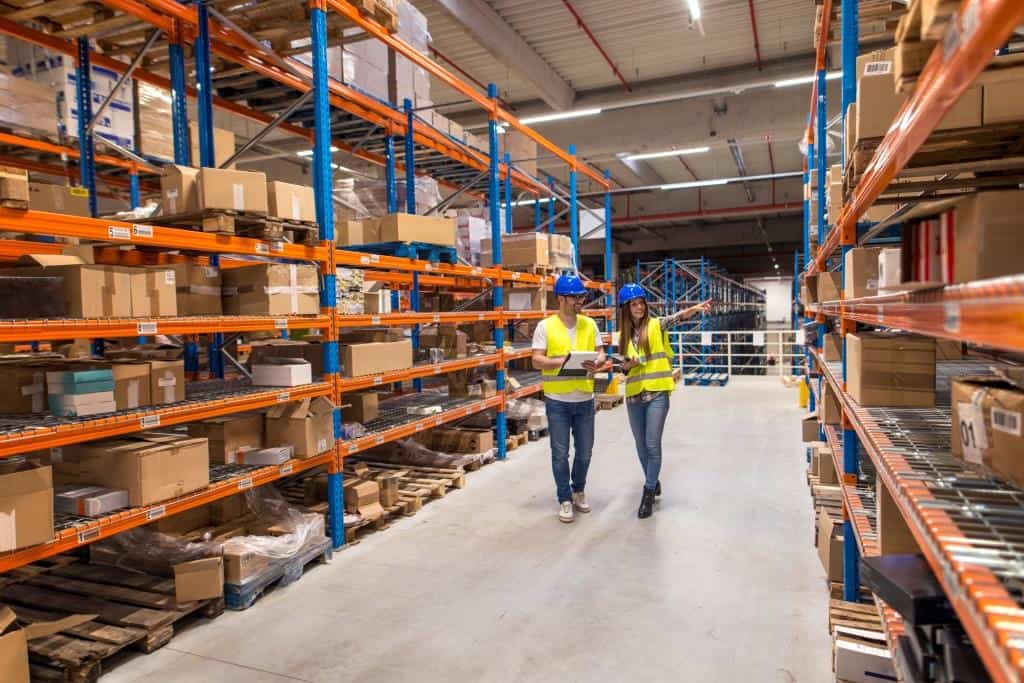 A Warehouse Management System is a software application that controls and manages various warehouse operations, including inventory management, order fulfillment, receiving, picking, packing, and shipping. 
It provides real-time visibility into inventory levels, automates workflows, and optimizes resource allocation, thereby improving efficiency and reducing operational costs.
Warehouse Management Systems saves you the trouble of using spreadsheets to manage inventory in your warehouse, which can be grossly inefficient and time-consuming. 
A robust WMS lets you meet your customers' needs for fast and efficient order fulfillment. It also makes it easy for you to respond fast as market dynamics change. 
5 Reasons Why You Need a Warehouse Management Software
As we highlighted earlier, managing inventory in your warehouse manually with spreadsheets is inefficient and can lead to costly mistakes. You are better off using a WMS. 
The other benefits of using a WMS include:
Using the right WMS enables you to store more inventory in a small space. That way, you won't have to spend so much to expand your warehouse space. 
Besides optimizing available space, the right WMS also makes retrieving stock from your warehouse a seamless experience. This allows you to ship and fulfill orders faster, improving customer satisfaction.
If you needed, say, 10 employees to manage your warehouse manually, a good warehouse system can cut that number in half – or even less. 
This is because these systems are capable of automating many time-consuming tasks with better accuracy. Secondly, it can automatically assign tasks to employees, while tracking each task to be sure they are completed on time. As such, you don't have to hire a warehouse manager to oversee your warehouse operations.
3. Enhanced Inventory Control
One of the primary advantages of a WMS is its ability to provide accurate, real-time visibility into inventory levels, boosting inventory control. It enables you to track stock levels, monitor product movements, and conduct regular cycle counts to maintain accurate inventory records.
This visibility helps prevent stockouts, and overstocking and reduces the risk of manual errors.
4. Order Fulfillment Accuracy and Customer Satisfaction
The right WMS can significantly improve order fulfillment and accuracy. It ensures that the right products are picked, packed, and shipped, reducing the chances of order errors. 
Some WMS systems are capable of automatically generating tracking information each time you ship out an order. This makes it easy for your customers to track their orders right from their smartphones.
5. Scalability and Adaptability
As your business grows and evolves, so also will your warehouse needs. Thankfully, most warehouse systems offer unmatched scalability and adaptability. This means they are capable of handling a high volume of orders whenever the need arises. 
As such, you don't have to replace them as your business starts to expand.
Key Features to Look For in a WMS
Not all WMS are the same. While most can lead to positive outcomes, some can get your business stuck in the mud. Not because they are bad per se, but because they were never a good fit. 
So how can you tell if a warehouse software is good for your business? Simply by checking for certain features. Below are a few of them:
1. Inventory Tracking and Visibility
A good WMS should make it easy for you to track inventory and monitor stock levels and status. It should give you visibility into stock movements, including receipts, transfers, and shipments. This will go a long way in helping you make informed decisions about inventory replenishment and allocation.
The right warehouse software allows you to streamline the entire order fulfillment process, from order receipt to shipment. It should also be capable of automating order processing, picking, packing, and shipping, ensuring accurate and timely order fulfillment. This is why it's important to check if the software you are going for has an order management module. 
3. Warehouse Layout Optimization
Before picking a WMS, it's important to check if it can suggest the right location and arrangement of goods, based on demand, size, weight, etc. for optimal space utilization. 
It should also be capable of making suggestions to minimise travel time for inventory and your warehouse staff, hence improving picking and packing processes.
4. Reporting and Analytics
What's the point of using a WMS if it can't furnish you with accurate reports and analytics in real-time? 
By providing accurate reports, a WMS makes it easy for you to identify bottlenecks in your operations, make data-driven decisions, eliminate waste, and improve your processes, thus boosting your bottom line.
4 Best Warehouse Management Systems for Fashion and Apparel Businesses
Now you've seen what a WMS is all about and the benefits of using one, it's about time we reviewed some of the best systems on the market.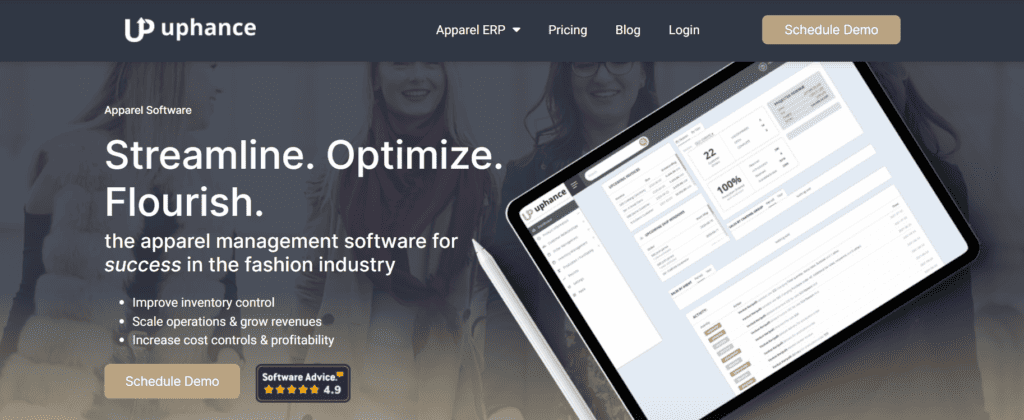 Uphance is an apparel ERP that makes it easy for you to manage and control your inventory, fulfill orders, manage communication with customers and suppliers, manage retail and wholesale pricing for your products, and many more features. 
Most importantly, Uphance comes with a built-in WMS module specifically designed for apparel businesses looking to streamline their warehouse operations.
Uphance allows you to create as many warehouse profiles as you want. This feature comes in handy if you operate several warehouses and want to manage all of them from one spot. 
You can use the warehouse profiles you create for different purposes. For example, you can use one to store products and the other for production materials. You even have the option of creating a profile and using it for just consignments. 
In addition, Uphance enables you to customize your warehouse layout however you want by adding your desired number of rows and aisles.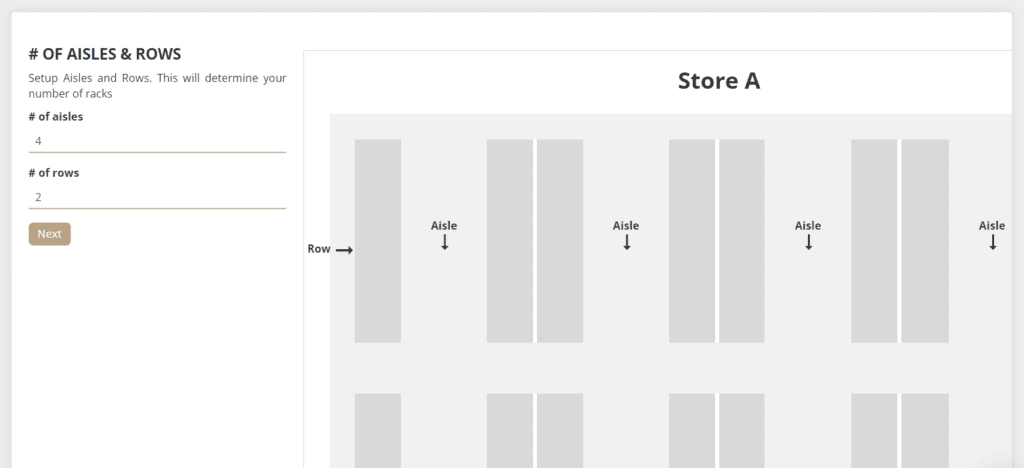 On top of that, you can create as many bins, racks, and shelves to further optimize your warehouse. You also have the option of assigning each rack, bin, or shelf to an aisle. When you are done creating the bins, racks, and shelves, you can create a print label for them with a click of a button. 
Another nice feature Uphance WMS offers you is the ability to seamlessly move inventory from one warehouse to another. You can do this by performing a Stocktake, Bin Transfer, or Put Away. Alternatively, you can adjust your inventory levels to resolve any stock discrepancy for your warehouses. 
Ready to take Uphance for a spin? Schedule a demo right away. 

Infor WMS is another warehouse management solution you can count on. It comes with an impressive suite of tools and features that easily make it a warehouse management solution of choice for small and big businesses. 
One such feature is its robust warehouse automation capability which lets you automate virtually every aspect of your warehouse operation. It also has a labor optimization module that ensures your warehouse staff work efficiently and their unique skills are put to the best use. 
Other interesting features Infor offers include real-time reporting and analytics, holistic visibility over your warehouse operations, a personalized interface, and many more. 
Unlike Uphance which is exclusively meant for apparel businesses, anyone can use Infor regardless of the industry. 
3. SAP Extended Warehouse Management

If Infor WMS doesn't meet your business needs, you might want to try SAP Extended Warehouse Management (SAP EWM).
SAP EWM comes with several impressive features that make managing your warehouse from anywhere a seamless experience. They include an intuitive interface from where you can track your inventory, identify bottlenecks in your warehouse operations and fix them, material flow management, vendor management, and many more. 
On top of that, with SAP EWM, you can easily schedule pick and pack activities and leave them to run automatically.

Netsuite WMS is undoubtedly one of the most popular WMS solutions on the market. It's packed with several cutting-edge features and tools for a seamless warehouse management experience. 
The Netsuite WMS lets you monitor your stock level across your warehouses, updating them each time you ship out an order or receive stock from your supplier. 
It comes with a layout optimization tool that ensures the space in your warehouse is properly utilized. 
Additionally, it has a mobile app to make your life easier.
So there you have it; 4 awesome Warehouse Management Systems to streamline your warehouse operations and improve efficiency.
These systems are easy to use and pocket-friendly.