Linesheet Templates for Fashion Businesses


Looking for a linesheet that makes creating linesheet for your fashion products easier and faster? We've got you!
Linen sheets are a must-have for fashion and apparel businesses looking to attract the attention of retail and wholesale buyers and drive sales. 
But creating line sheets can be time-consuming, hence why using a template is a better option. 
Do you still want to learn how to create a line sheet regardless? We have a nice, detailed guide for creating a linesheet you will find useful.
What Is a Line Sheet in Fashion?
In the simplest sense, line sheets are presentation documents you use to showcase your products to potential customers. 
They contain key information about your products, such as price, available quantity, product image and description. 
The main essence of having one is to make it easy for prospects to reach a buying decision faster. 
Here is a line sheet example:

Editable Linesheet Templates to Try
Uphance has a library of editable templates you can edit easily and quickly, including wholesale line sheet templates. 
Let's have a look at some of them.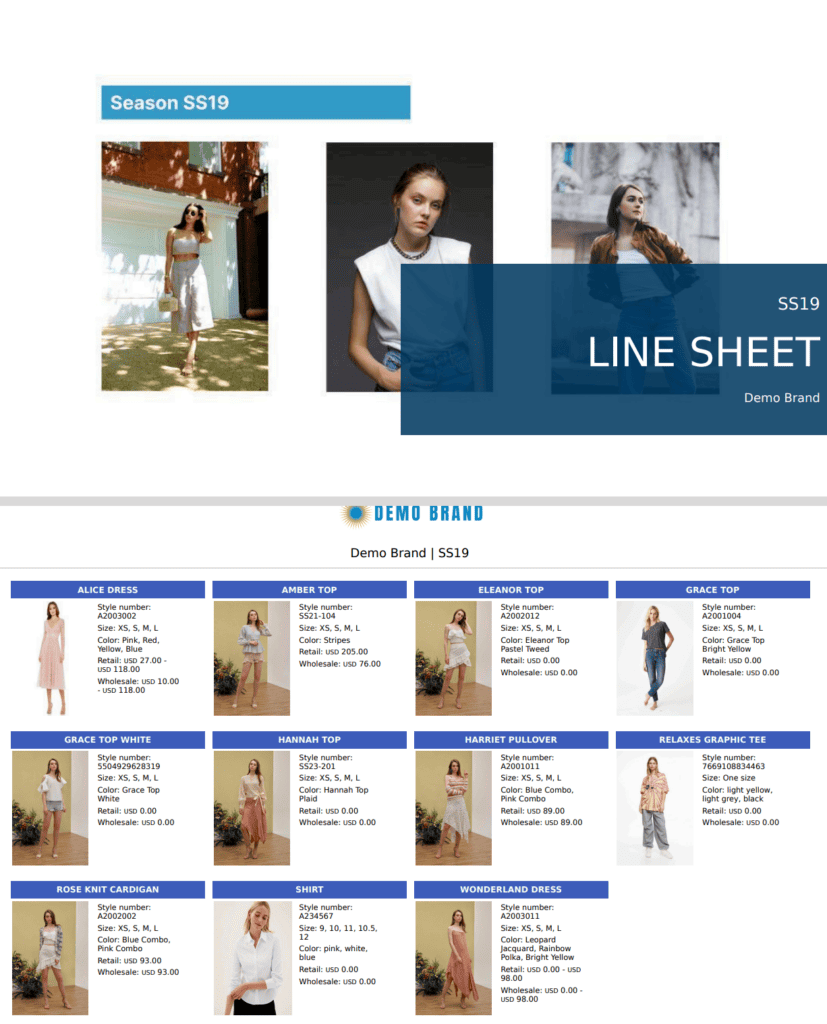 The Bluebird is one of our pioneer fashion linesheet templates. It features a nice cover page, which you can see at the top, and a product listing page beneath. 
The Bluebird template has a simple, modular layout, making it an ideal choice if you just want to keep things simple. 
It gives off a bluish-cool vibe, hence the name Bluebird.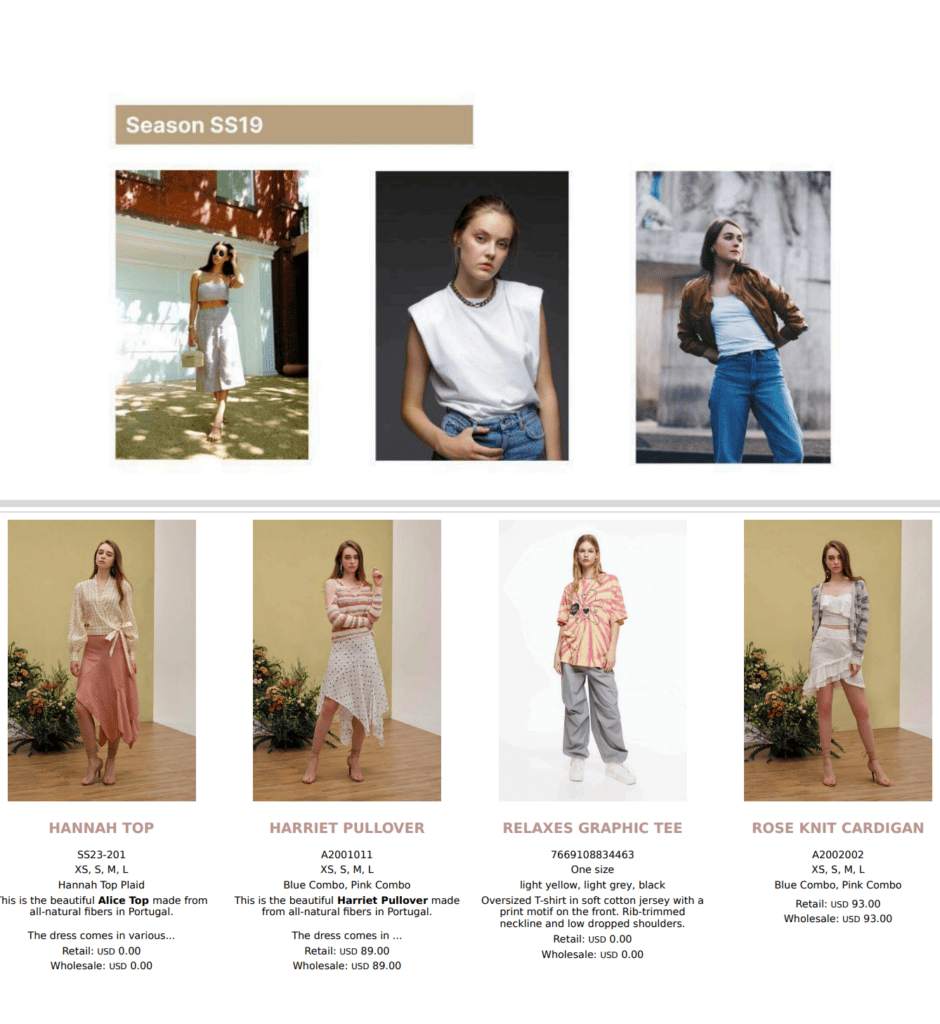 If you will rather use a template that gives off a warm vibe, the Blushing Peach is your best bet. It has a stripped-down layout, and the contents are nicely spaced out. 
Like the Bluebird template, Blushing Peach features a cover page and also a product listing page. You have the option of adding a product category page.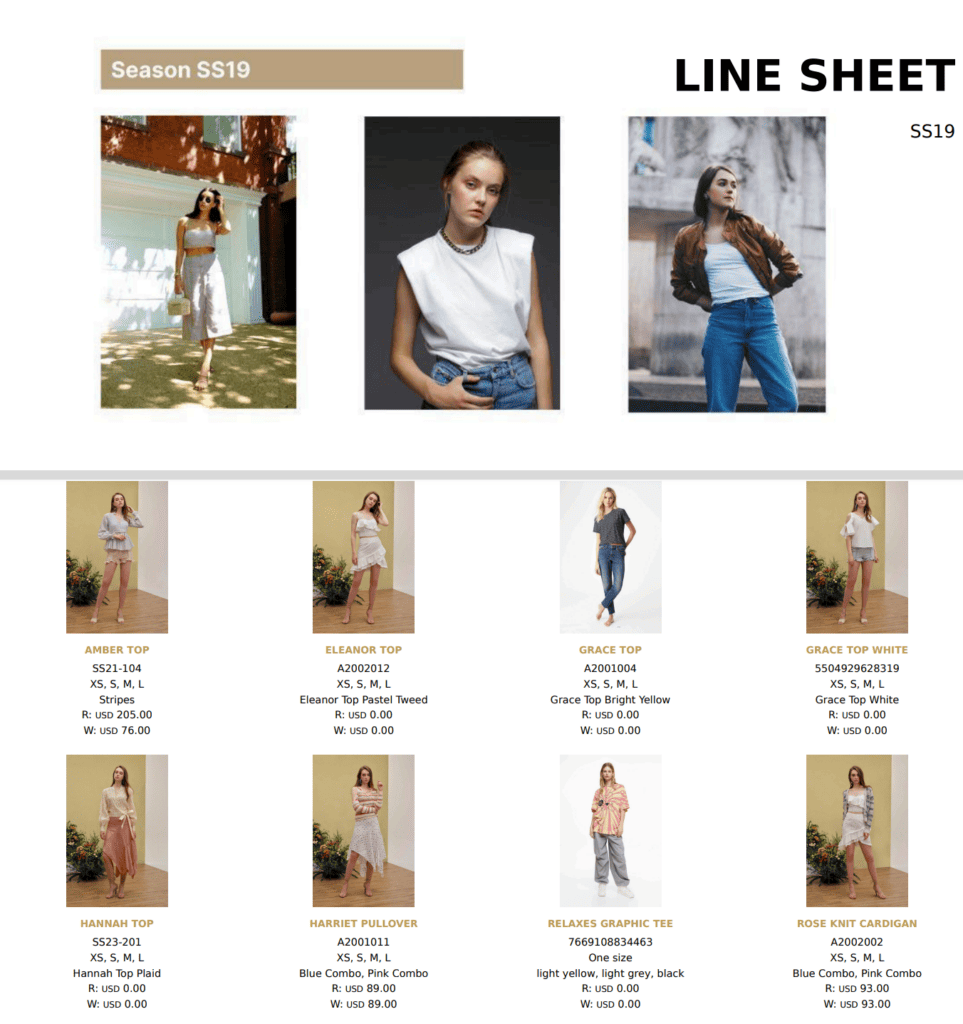 The Sandstone template is another cool template you can try. It has a well-spaced layout that allows it to attract the attention of potential customers. 
It's highly editable and you can re-arrange the layout however you want.
Ready to try out a line sheet template?
Start a free trial right away.