Best Apparel PLM Software


An apparel PLM (Product Lifecycle Management) software is an indispensable tool for every fashion business looking to streamline their processes, push products faster to market, and improve their bottom line. 
Used correctly, fashion PLM software can make it easy for you to conceptualize products, prototype, create, market, and retire them after losing market value. 
But finding the right software that fits your unique needs – and budget – can be a bit of a challenge, as there are a slew of them out there. 
To make the work easy for you, we've compiled some of the best PLM software you can bank on. They are easy to use, packed with several tools and features, and are pocket-friendly.
What is A PLM Software and Why Do You Need One?
A PLM software is any system, cloud-based or on-premise, that enables you to efficiently track and manage your products through their developmental stages, starting from ideation to entry into the market and its eventual phasing out. 
The essence of PLM software is to optimize your marketing by releasing products quickly and pulling them back as soon as their demand wanes. 
In addition, using the right PLM software can reduce waste by allowing you to forecast accurately the quantity of material needed for a production run. 
Moreover, it can also improve profitability for your business by providing you with actionable insights to shape your marketing strategy. 
Lucky for you, there are several PLM solutions designed uniquely for the apparel industry on the market. 
But before we start reviewing them, here are some key features to look for in PLM software.
Key Features to Look for in an Apparel PLM Software
Figuring out which PLM software is best for your business can be a bit challenging. However, knowing the key features to look for can make your work a lot easier.
That being said, here are the essential tools and features to check for in a fashion PLM software
Tech pack creation capabilities

Robust inventory management capabilities

Material and goods tracking module

Supports real-time team collaboration

ERP (Enterprise Resource Planning) capabilities
4 Best Apparel Plm Software for the Fashion Industry
Let's now review some of the best PLM systems clothing brands can use to uplift their businesses.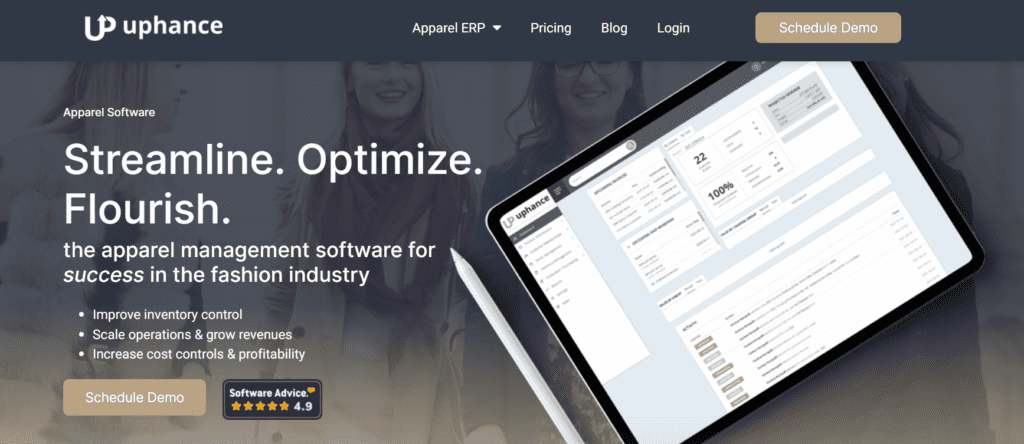 Uphance is an apparel management solution with a powerful built-in PLM module.
One of the unique features of Uphance is its Tech Pack creation capabilities. This means you can create detailed Tech Packs for your product design ideas on the fl and mail them directly to your manufacturer as a PDF with a few clicks of the button. 
Besides Tech Packs, you can also create a detailed Line Sheet to capture the attention of potential customers quickly and easily. 
In addition, Uphance makes managing production materials all through the development phases a breeze. 
Tech pack generation 

Bill of materials management 

Detailed reporting 

Customer Relationship Management (CRM)
Essentials – $199/month
Plus – $399/month
Premium – $799/month
Enterprise – Custom quote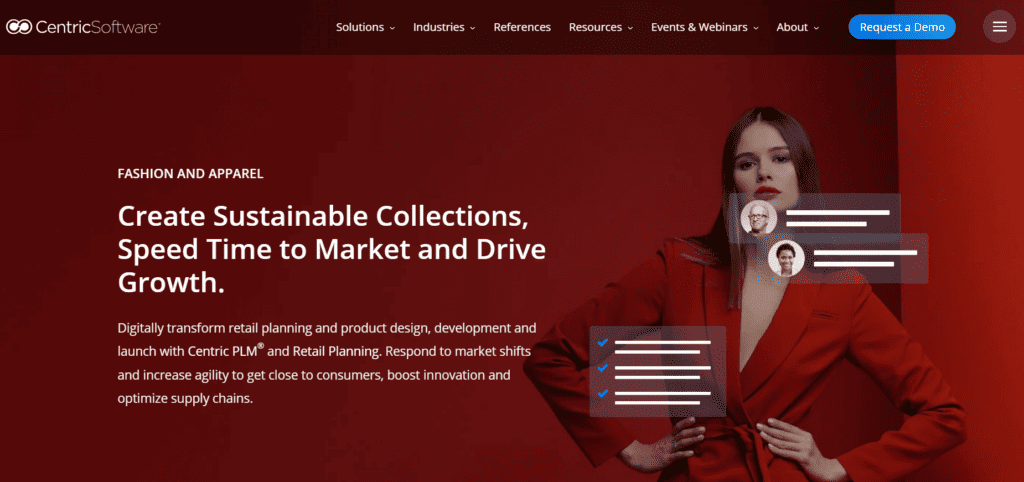 Although serving several industries, Centric does have a PLM module exclusively dedicated to apparel and fashion businesses. Using this module enables you to develop products faster, allowing you to push them to the market quickly to start drumming up sales. 
Additionally, using Centric PLM saves you the headache and trouble of manually managing your data using spreadsheets.
Intuitive UI interface that is super beginner-friendly

Mobile and social PLM

Personalized, customizable dashboard 

Seamless team collaboration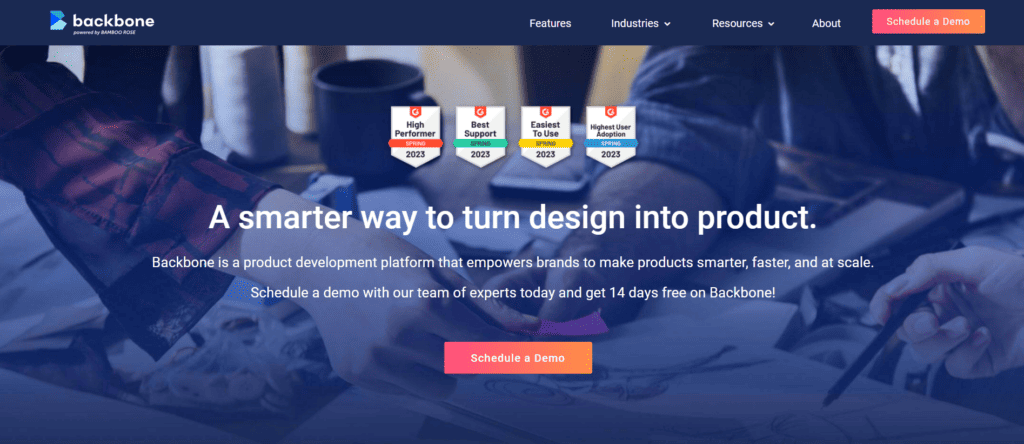 Managing your business with Backbone PLM enables you to improve operational efficiency, reduce cost, and move products from ideation to market faster.
In addition, leveraging Backbone allows you and your team to manage access files, components, and design libraries from one spot, hence allowing for hassle-free collaboration. 
Backbone is ideal for fashion brands that are into outdoor wear, athleisure, women's wear, etc.
Adobe Illustrator Plugin 

Product and component libraries 

Tech packs

Bill of material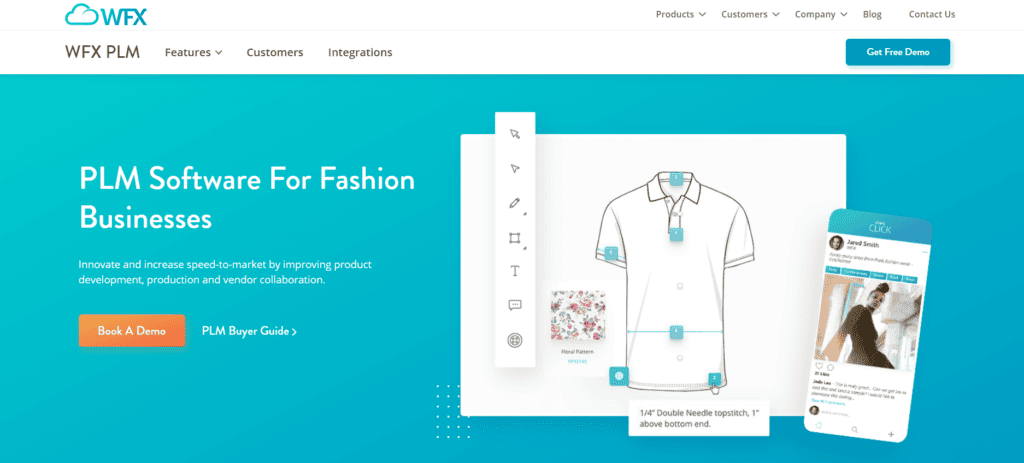 WFX is also one of the best PLM systems for fashion businesses looking to scale their businesses and improve operational efficiency. 
Furthermore, WFX makes it easy to plan, design, develop, and source materials for your products. As such, fostering collaboration among your team with WFX is a breeze. 
Also, with WFX, you can easily sample and prototype products, leading to speedier market iteration and higher profit.
Tech Pack 

Accurate costing 

Product library 

Adobe connector
Using the right PLM fashion system for your business not only helps to boost operational efficiency but can also lead to increased profitability. 
Thankfully, we've done the heavy lifting for you by reviewing the best 4 systems guaranteed to give you the biggest bang for your buck. 
Ready to take Uphance for a spin? Why not sign up for a free trial right away?