4 Best Apparel Tech Pack Software


Are you in the market for the best apparel tech pack software for your fashion business? This post is definitely for you!
Tech packs are a must-have for every apparel/fashion business looking to produce and sell custom-made products. 
They allow you to communicate your design ideas clearly to garment manufacturers, thus lessening the chances of production errors and reruns. 
But creating these tech packs from scratch can be time-consuming. And can be somewhat daunting, especially if you are new to the concept. 
This is why using a tech pack software instead of creating them yourself is a smart move. 
In this post, we will be reviewing some of the best fashion tech pack software, highlighting their features and costs. 
So stick around!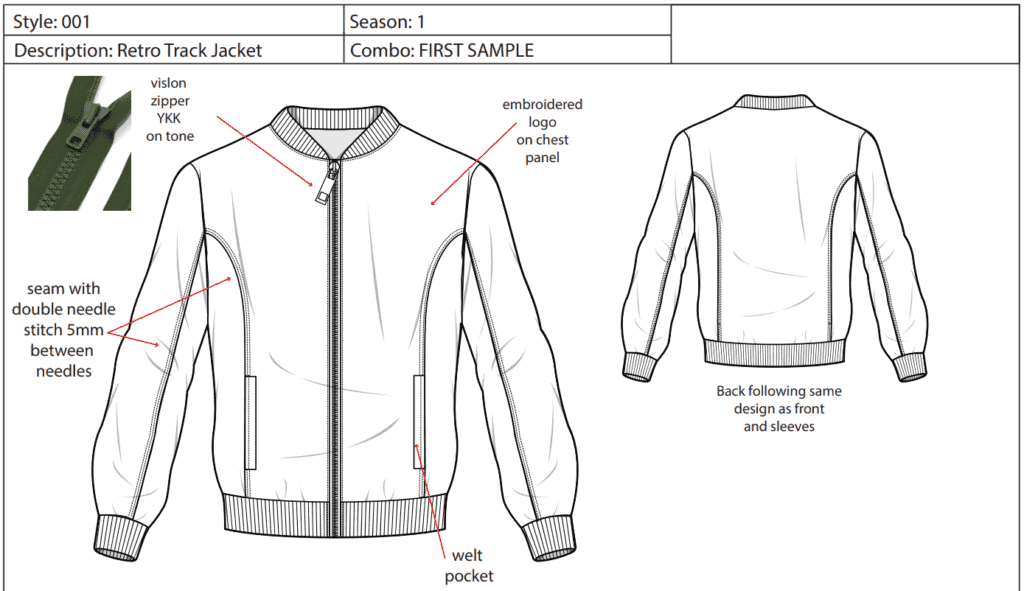 Also known as specification sheets, tech packs are garment design blueprints intended to communicate your design ideas and concepts to a manufacturer.
Although the content of a tech pack often varies, it often contains these 4 key components: 
Technical sketches of your designs (also known as fashion flats)

Bill of Materials

Measurement specification 

Cost of materials
Why Do You Need a Tech Pack?
Creating a tech pack for your business has numerous benefits. They are as follows: 
It enables you to communicate your ideas to your manufacturer clearly 

Serves as a template for production purposes

Helps with accurate costing 

Minimizes production errors and reworks 
4 Best Fashion Tech Pack Software
If you are considering purchasing a tech pack software but haven't decided which to go for, here 4 battle-tested software guaranteed to give you the biggest bang for your buck!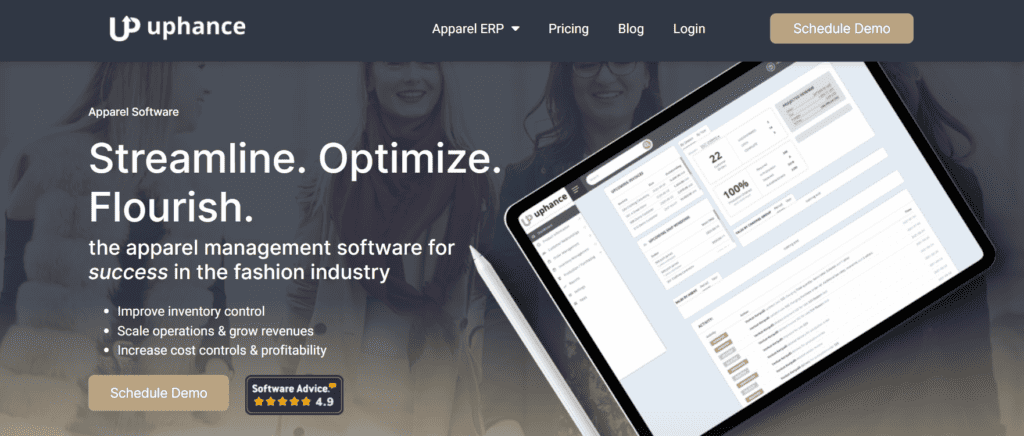 Uphance is a full-fledged apparel inventory management software solution with a robust tech pack creation capability. Creating detailed tech packs with Uphance is a straightforward affair, thanks to the easy learning curve.
One-click upload for your design sketches

Detailed sizing specification to ensure accurate finishing

Enables you to add notes to tech packs for better clarity

Supports Bill of Materials 

Lets you download your tech pack as PDF or send it directly to a prospect via email

Makes tracking your products across their development stages (sampling, prototyping, pre-production, and bulk production) easy.
Essentials – $199/month
Plus – $399/month
Premium – $799/month
Enterprise – Custom quote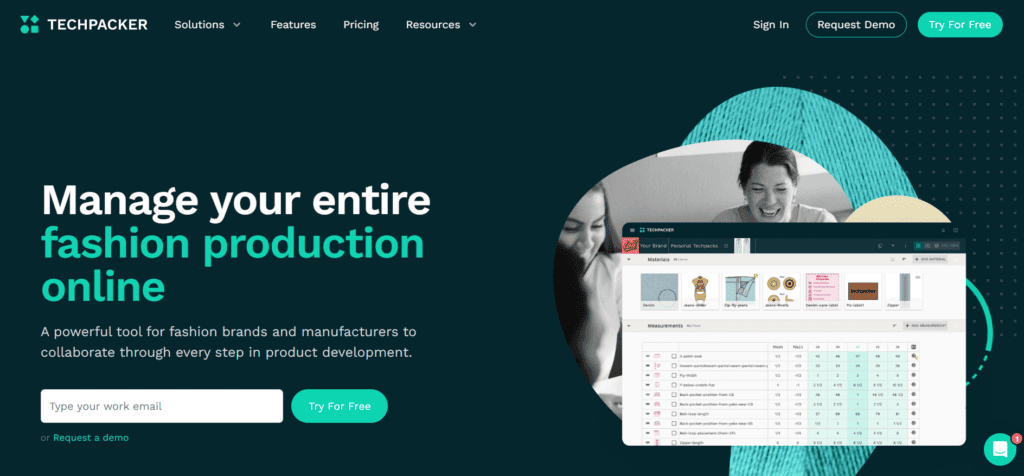 Tech Packer is undoubtedly one of the most popular tech pack software on the market, and for a good reason: it's packed with lots of tools and features. On top of that, Tech Packer has an easy learning curve, making it an ideal choice for beginners. 
One of the perks of using Tech Packer is that it makes design collaboration a breeze. 
Lots of reusable templates

Supports PDF and Excel exports for tech packs 

Supports automated grading 

Makes real-time collaboration among a design team a seamless experience

Supports version control
Tech Pack Builder – $35/month

PLM Professional – $95/month 

PLM Premium  – $125/month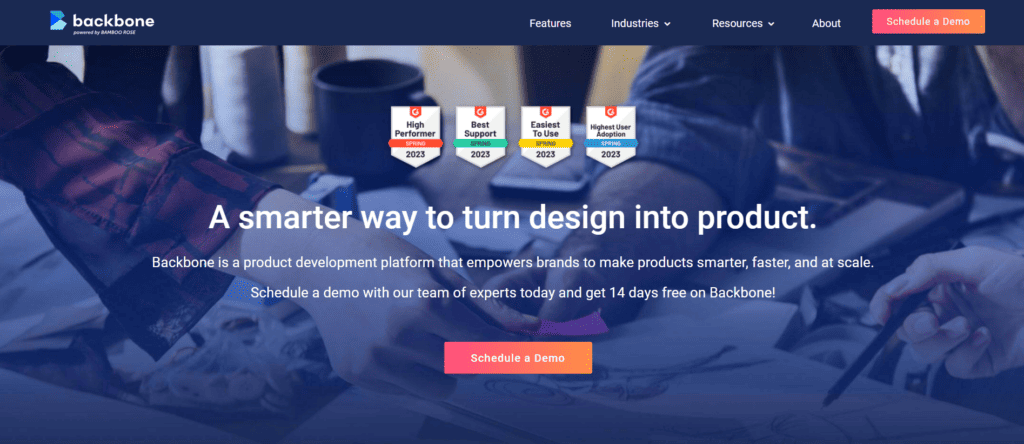 Featuring an Adobe Illustrator plugin and several reusable components, Backbone is one sure garment tech pack software you can always count on. With Backbone, you can easily create a t-shirt tech pack, a dress, and a jacket tech pack, to name a few. 
And your options aren't only limited to clothing tech packs: you can also create shoe, bag, and clothing accessories tech packs with it. 
Adobe Illustrator Plugin 

Several reusable product components 

Custom palettes and swatches libraries

Image annotator
You'd have to contact sales to get a quote.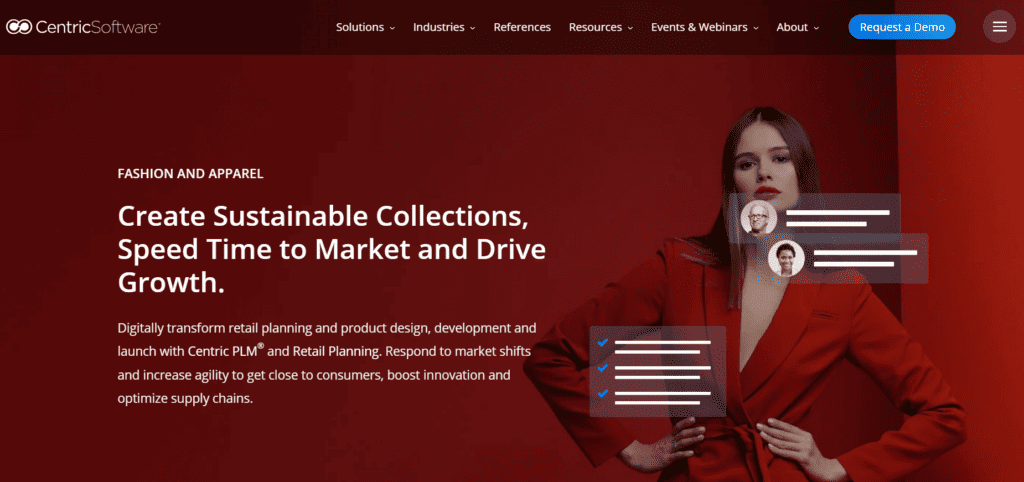 Centric Software is another great software you can count on to create magnificent tech packs that communicate your ideas clearly and lead to fruitful outcomes. 
On top of that, creating tech packs with Centric Software enables you to push products faster to the market, leading to more sales for your business. 
Moreover, it supports effortless team collaboration and centralized data collection.
Robust PLM module

Reliable data tracking 

Hassle-free communication and collaboration with your design team

Powerful quality control
You'd have to request a custom quote from the sales team
Using the right apparel tech pack software can make your life easy. Plus, it enables you to create tech packs faster, enabling you to push products faster, leading to more sales. 
Thankfully, we've reviewed the best 4 best apparel tech pack software you can count on!
Ready to take Uphance for a spin? Sign up for a free trial right away.