B2B Prospecting: A Guide for Apparel Brands


A concerted B2B prospecting effort can be the difference between hitting your sales goals and failing in business. Although not remotely close to being easy, it's a core aspect of every sales process that deserves your undivided attention if you are serious about growing your apparel business.
B2B sales prospecting is a lead-generation technique specifically geared towards connecting with potential businesses that fit your ideal customer profile and then channeling every tool and resource at your disposal into converting that prospect into a customer.
And no, B2B sales prospecting isn't about blasting 1,000 emails every day in the hope that you will find a customer. Most of your emails will land in spam boxes anyway. Neither is it about ringing up 100 random people every day because somehow you've lost that fear of cold-calling. You will likely get a hard no for every call and then quit altogether as the "nos" pile up.
B2B prospecting only works when you are intentional, tactical, and, of course, persistent with it.
In this guide, you will learn what B2B prospecting is, why incorporating it into your sales funnel is important, and – most importantly – strategies to make the most of it.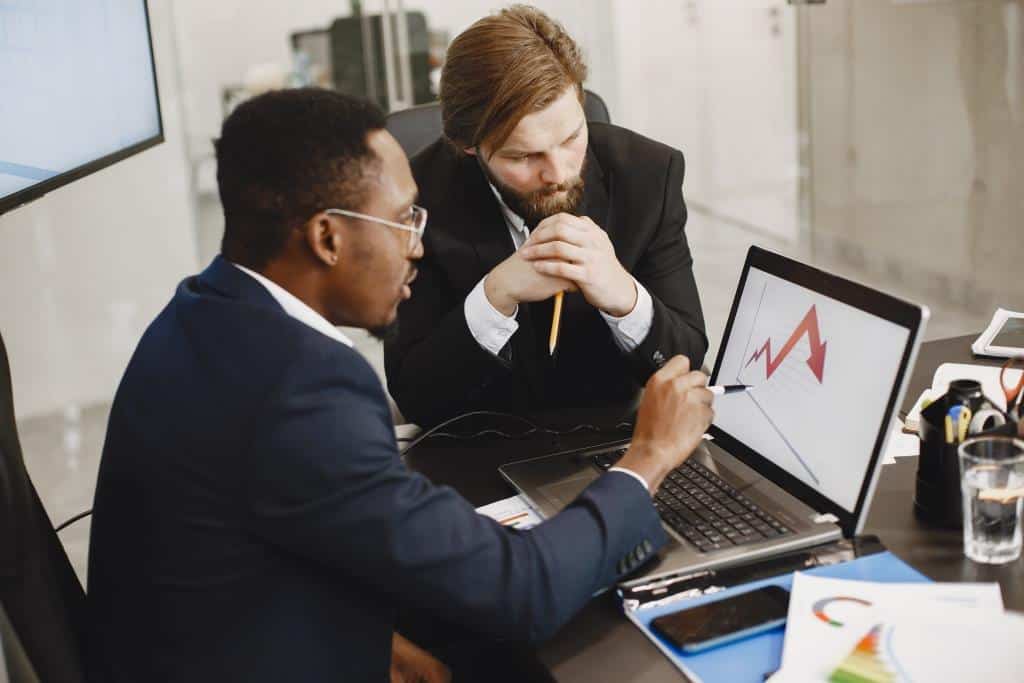 B2B prospecting, short for Business-to-Business prospecting, is the process of identifying potential business clients who are likely to benefit from your products or services. Of course, it doesn't end at identifying prospects but also extends to nurturing them into customers.
It's a fundamental aspect of sales and marketing that involves researching and qualifying leads to ensure you're investing time and resources in pursuing the right opportunities.
For apparel brands, B2B prospecting is about finding retailers and businesses willing to buy your products wholesale and then resell them to the end users.
B2B prospecting leans heavily on researching and profiling. Researching and profiling prospects enables you and your sales team to understand their unique needs and how best to approach them before reaching out.
Does B2B prospecting offer any tangible benefit beyond helping you identify potential customers? It definitely does!
4 Benefits B2B Prospecting Offers
B2B prospecting enables businesses to focus their marketing efforts on a select group of prospects who are more likely to convert into paying customers. This targeted approach helps in utilizing resources efficiently and increasing the return on investment (ROI).
Without proper prospecting, businesses might end up marketing to a broad audience, resulting in wasted time and resources on uninterested parties. B2B prospecting minimizes such wastage by identifying leads genuinely interested in what you offer.
Prospecting allows you to tailor your approach to each prospect's needs and pain points, making it easier to build stronger and more meaningful relationships. This personalization often leads to higher conversion rates.
When sales teams have a pool of well-qualified leads to work with, they are more motivated and focused, leading to improved sales performance.
5 B2B Prospecting Strategies for Fashion Businesses
Looking for the best prospecting methods to upscale your marketing efforts and hit your sales goals? Here are some tried-and-true methods you can try.
Starting your B2B prospecting campaign without proper research is like playing the game of darts with a blindfold over your eyes – you will miss nearly all your shots. Similarly, when you prospect without doing research, your efforts will lead to dismal results. You will probably score one or two leads, whereas you could have scored dozens if you did your background study well.
Studying a prospect before making a move offers a 3-fold benefit. Firstly, it allows you to determine if the target accounts you have in mind will need your product.
For instance, if you sell print shirts in bulk and want to connect with a reseller, Nike or Puma are certainly off the list as prospects because they are both in different verticals. You are better off targeting Shopify stores that sell beach or casual wear.
Secondly, it's during the research phase that you figure out the right person(s) within the organization to contact. Shooting an email to the address you found on their contact page won't cut it – chances are your email will be read by a VA and not the key decision-makers.
Finally, it's during the research phase of your sales process that you figure out the right channel – and the right timing as well – to reach your intended target.
Although we mentioned it casually earlier, determining if a prospect is a good fit for your business is more tasking than it might seem, as a lot of work goes into it. The key to successful prospect profiling is mastering the art of creating buyer personas.
Simply put, a buyer persona is the graphic and mental representation of the ideal customer you are looking to target. It encapsulates pertinent, nitty-gritty details about a prospect, including their age, geographic location, purchasing history and spending pattern, past business relationships, the kind of events they attend, etc. The more detailed the buyer persona is, the better.
Building a detailed buyer persona lets you accurately identify your prospects' pain points. And when you do, you will better understand their need and tailor your marketing effort accordingly.
3. Attend Trade Shows and Fashion Weeks
So far, we've only dwelt on finding potential customers and profiling. We haven't any B2B prospecting technique yet.
One battle-tested technique that works well is attending trade shows and fashion weeks as regularly as possible. These events are where top shots in the apparel industry gather to forge business relationships. So, if you can get yourself in there and are not shy to tell people what you do, you have a good chance of generating a steady stream of leads.
Keep in mind that this prospecting method isn't what you leave to your sales development representatives to do because they will likely give off a salesy vibe when they interact with people. Nobody likes being sold to.
Events like this are best for establishing relationships and then nurturing these connections down your sales funnel until they convert into sales.
4. Prospect in Online Forums
Attending industry events every time the opportunity pops up can be draining and exhausting, making it hard to focus on other core aspects of your business. Nonetheless, you can't completely shy away from it.
One workaround is to take your prospecting efforts to online forums where prospects often hang out. A good place to start is Reddit. On Reddit, you will find several forums (or subreddits) where fashion-centered topics are discussed. Here's a good example: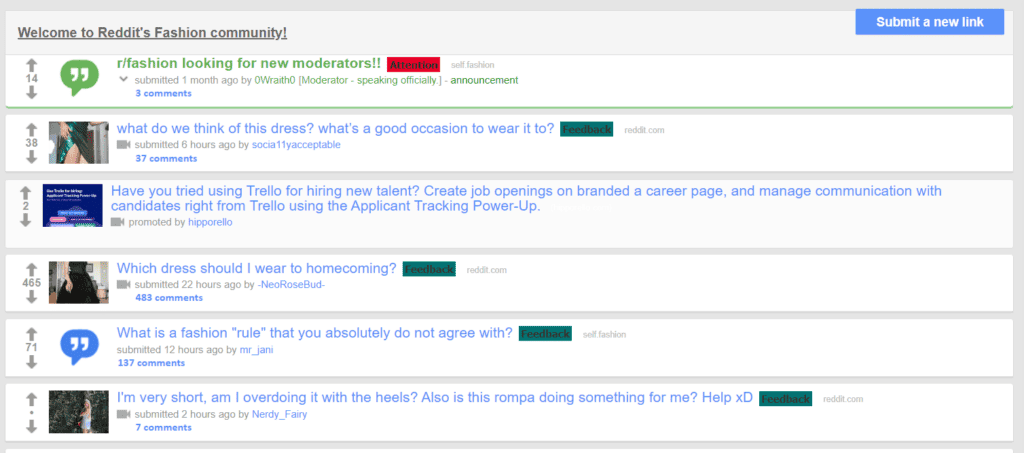 One golden rule to stick to when prospecting on online forums is to offer value first before attempting to sell. You will likely hit a brick wall if you do the opposite.
Offer insightful tips, share your expertise, and offer free resources if you have. In essence, add value! With time, people will notice your efforts. And when they need your products – or know someone who does – you will be the first to come to mind.
Of course, you don't have to limit your prospecting to Reddit – try other avenues such as LinkedIn and Facebook groups.
Sometimes, the best method to prospect for potential B2B customers is to use the direct approach. And there are three broad techniques you can use for this: cold calling, cold emailing, and social selling.
Cold Calling
While traditional, cold calling can still be effective when done correctly. Prioritize prospects who fit your ICP, and personalize your outreach to address their specific pain points. Be respectful of their time and focus on building rapport.
Cold Emailing
Email remains a powerful tool for B2B prospecting when used strategically. Craft personalized and relevant email campaigns targeting different segments of your audience. Include compelling subject lines and content that addresses the specific challenges your prospects face.
Social Selling
Sending direct messages to prospects on Facebook, Instagram, LinkedIn, etc. can work pretty well if done well. The key here is to focus on relationship-building before pitching. If you slide into someone's DM and straightaway ask them to buy your product, you will most likely get ignored.
But if you start by referencing one of their recent achievements and congratulating them for it, you will get their attention. Then, with a bit of persistence and tactfulness, you can lead that conversation into sales.
Best Practices for B2B Prospecting
Ready to get into B2B prospecting? Here are tips to make your efforts fruitful and hit your sales goals.
Searching for wholesale customers can be a time-consuming process. And since you don't have all the time in the world, you will need to leverage the right set of tools to make your work easier and faster. For this reason, you will need a robust CRM solution as it enables you to manage communication with prospects better, offers insights to optimize your campaign, and makes follow-up easy.
Additionally, you will need an efficient apparel software management solution to manage your entire business process. This will help improve operational efficiency, hence ensuring you delight your customers. Often, these solutions are fitted with a B2B sales and order management module to make selling to wholesale customers a breeze.
2. Personalize Your Campaign
Don't make potential leads feel like they are another name on the list. The best way to avoid that is by personalising your outreach.
When you send an email, address the contact by their full names. Reference a mutual connection you both share, highlight their mission as a business in your message and let them know how you fit in, compliment their recent accomplishment no matter how insignificant it might look, etc.
Do the same with your cold calls too. In essence, personalize your outreach.
B2B prospecting is hardly a walk in the park – you have to keep at it to see meaningful results. This involves following up on prospects as persistently as possible, reaching out as frequently as possible, and never quitting.
Done right, B2B prospecting can supercharge your sales and boost your profit way beyond your wildest imagination. The good thing is that you don't need to be a guru to make head way with it – just start while implementing the tips we've shared here when prospecting